Hooley Shooters...For a Shotta Life!
Irish New Years! Reservations highly suggested
Come join us for an Irish New Years hooley! Reservations required and please ask to be sat near the band if you want to party with us. Never too early to make reservations! Bailey's (845) 398-1454
Thank you so much for visiting our site! We take pride in offering the most lively, enjoyable, and affordable solo/duo/trio entertainment for your pub, restaurant, private or corporate event.
We are known for playing a fun mix of Irish classics, oldies, and pub favorites. Our goal is the same as yours..to help you build a profitable night while making sure every guest has the BEST time possible!
Looking forward to seeing you soon..For A Shotta Life!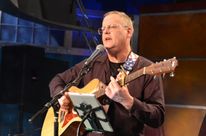 Irish New Years! Reservations highly suggested
Come join us for an Irish New Years hooley! Reservations required and please ask to be sat near the band if you want to party with us. Never too early to make reservations! Bailey's (845) 398-1454